How are Uber developing initiatives for their drivers to go electric? | What challenges do ride-hailing companies in the UK face when decarbonising their passenger vehicles?
Will Kinsey, Energy & Resources, Baringa, is joined by Becks Jeffery and Tess Kermode from Uber, and Natasha Patel, a Director in Baringa's Energy and Resources team, to discuss how Uber are transitioning to electric vehicles, and the challenges and opportunities involved in driving the electric vehicle agenda forward.
Listen to our podcast below or on Apple Podcasts, Spotify or Google Podcasts.
About the host:
Hosted by Will Kinsey, Energy & Resources, Baringa
Will is a specialist in the decarbonisation of energy networks, power and gas supply and renewable energy development.
In conversation with:
Rebecca Jeffery, Senior Operations Manager (Clean Air), Uber
Becks supports Uber's efforts to revolutionise methods of transport, developing new mobility strategies that reduce Uber's emissions within their operations.
Tess Kermode, EMEA Business Development & Strategic Partnerships, Uber
Tess' main focus is developing partnerships across Europe, the Middle East and Africa that support Uber in achieving their sustainability goals.
Natasha Patel, Director, Energy & Resources, Baringa
Natasha specialises in delivering growth, deal and commercial strategies for clients within the Mobility and Energy sectors, and has worked with clients such as BP, RBS and Vodafone on their EV, mobility and energy strategies.
The challenge of decarbonising transport
Transport accounted for 28% of domestic emissions in 2018, with passenger vehicles contributing a significant portion.
In November 2020, the UK government announced a ban on petrol and diesel vehicle sales, meaning that all vehicles sold will need some form of zero emission capability from 2030, and from 2035, all vehicles sold must be fully zero-emission.
A number of common challenges are encountered in the action to decarbonise passenger-vehicle transport, including:
Range (the distance that can be driven on a single charge)
Availability of charging infrastructure
Cost and range of choice available in vehicle options
Uber are a front-runner in tackling EV transition challenges. With their ambitious sustainability targets and massive global pool of high-mileage drivers, Uber are a fascinating test case of how a wide-scale transition to electric vehicles can be conducted, and the challenges likely to be encountered along the way.
What are the challenges for ride-hailing companies in the UK?
Uber work with partner drivers, who use the Uber platform to connect with customers. As such, drivers have the ultimate choice as to the type of vehicle they drive, presenting a broad challenge for Uber in enacting or lobbying for policies, programmes and action to make the environment as attractive as possible for drivers to transition to electric.
The key challenges include:
The availability of electric vehicle models suited to high-mileage driver needs

More specifically, focusing on the availability of vehicles with larger batteries that have enough power to last a driver's whole shift

Economic viability of driving electric

Total cost of ownership (TCO) of an EV needs to be better than that of a petrol/diesel vehicle. Larger battery sizes translate to more expensive vehicles, and the second hand market is currently under-developed and requires more policy support. Maintenance, fuel and insurance costs are also expensive, and the opportunity cost of charging (drivers cannot earn while charging) also needs to be considered.

Charging

Most Uber drivers cannot install a home charge point, making public charge points, including guaranteed on-street charging options, vital.
Charging times needs to be as short as possible, and charging environments need to be well equipped, with useful facilities that ensure charging periods are not seen as wasted time.
To learn more about the decarbonisation of vehicles, listen to Baringa's explainer podcast, where Baringa's Matt Hattam and Alexis Storey explore the key themes from episode 5 of our Energy Innovators Podcast.
Related Articles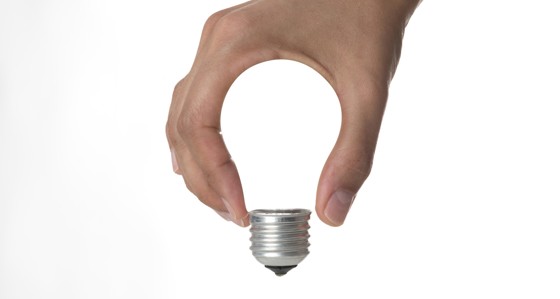 Baringa's Energy Innovators podcast series
Our Podcast covers all aspects of innovation in the energy sector, where decarbonisation, digitalisation and decentralisation become reality.
Read more