How can heat decarbonisation help the UK reach its net zero emissions targets? With gas being the most cost-effective fuel for heat, how can we transition to low or zero carbon heating?
The government's recent 'Energy White Paper' highlighted the urgency and need to decarbonise our homes and workplaces, with buildings noted as the second largest source of emissions in the UK. James Constable, Energy & Resources, Baringa, speaks with Mike Reynolds, Managing Director of Vattenfall Heat and Stefan Gebski, a Director in Baringa's Energy and Resources practice, about what is currently being done to decarbonise heat, and what the challenges are in driving the heat agenda forward.
Listen to our podcast below or on Apple Podcasts, Google Podcasts and Spotify
About the host:
Hosted by James Constable, Energy & Resources, Baringa. James is an expert in decarbonisation, low carbon heating, energy efficiency, and renewables. He has over 10 years of industry experience, working with start-up and FTSE 100 companies to grow their business and develop operations.
In conversation with:
Mike Reynolds, Managing Director of Vattenfall Heat UK
Mike has spent nearly 20 years within the low carbon and infrastructure space, proving successful at establishing new solutions and propositions, and being at the forefront of market innovation. Mike is also an advisor to the Mayor of London on the Infrastructure Advisory Panel.

Vattenfall is a Swedish, state owned utility, aiming to deliver fossil free living within one generation. Vattenfall Heat UK (VH-UK) was set up in 2018 and has grown rapidly over the last two and a half years, securing major contracts and winning tenders. Currently, they are working to deliver low or zero carbon district heating and cooling solutions for private developers and public sector clients, utilising waste heat across the UK.
Stefan Gebski, Director, Energy and Resources, Baringa
Stefan has over 10 years' experience helping organisations in the energy industry, such as Vattenfall Heat, to define, clarify and deliver their strategy. Increasingly, Stefan has been working with large energy users to achieve ambitious decarbonisation targets, and supporting organisations on their decarbonisation journey.
What are the key challenges in decarbonising heat in the UK?
Historically, there has been a significant focus on the decarbonisation of transport and power in the UK, as we make the switch to electric vehicles, and are constantly expanding our fleet of offshore and onshore wind farms. However, decarbonisation of the third element of the energy trilemma, heat, has proven to be a challenge and has not received enough focus in government policy. Looking forward, heat plays a major role in helping the UK to meet net-zero targets, but there are challenges in decarbonising heat that will need to be addressed:
90% of homes in England currently use fossil fuels for heating, cooking and hot water. Decarbonised heating options are more expensive and come with a premium, so we need to start considering who will pay the difference  – is it the government, the consumer, or both?

A large capital outlay is required to replace fossil fuel based boilers and install low carbon heat pumps, but we need financing solutions for consumers to help with the capex problem and the counterfactual with gas.

Decarbonising buildings has been trailing the policy on decarbonising transport, often due to the short term urgency to improve air quality and reduce the number of diesel and petrol cars on our roads. Comparably, heat has received insufficient action in policy, given the longer term issue of climate change, but it is now time for the attention to be turned to buildings.

So far we have seen some changes from the government to address the issue, such as bans on gas boilers, and energy efficiency/EPC targets. However, we need more ambitious targets, and greater urgency, focus and action in government policy to meet decarbonisation targets.

The level of public awareness about the connection between climate change and how we heat our homes and workplaces is low. Support and engagement from consumers on the implementation of electric vehicles has increased over the last few years, and we need to generate the same support for heat.
To learn more about the decarbonisation of heat, listen to Baringa's explainer podcast, where Baringa's Matt Hattam and Becky Teasdale explore the key themes from episode 4 of our Energy Innovators Podcast.
Related Articles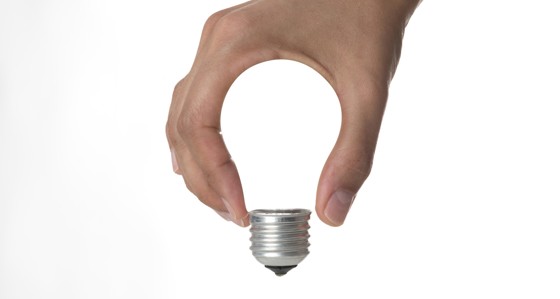 Baringa's Energy Innovators podcast series
Our Podcast covers all aspects of innovation in the energy sector, where decarbonisation, digitalisation and decentralisation become reality.
Read more