How can we simplify the routes to market for flexible assets in order to support the energy transition? | What role will renewables play in the transition to a low carbon electricity system?
James Constable, Energy & Resources, Baringa, speaks with Devrim Celal, CEO of Upside Energy and Nichola Plower, a Director in Baringa's Energy and Resources practice, about the energy transition from the perspective of real-time asset optimisation and control, new customer developments in the flexibility space, and the opportunity that renewables have to play in the transition to a low carbon electricity system.
Listen to our podcast below or on Apple Podcasts, Google Podcasts and Spotify
About the speakers:
Hosted by James Constable, Energy & Resources, Baringa. James is an expert in decarbonisation, low carbon heating, energy efficiency, and renewables.
In conversation with:
Devrim Celal, CEO of Upside Energy
Upside Energy provide pioneering and award-winning digital solutions to their customers that allow them to capitalise on new opportunities, while supporting an acceleration in the use of renewable technologies, and overall helping them to create a more sustainable and efficient power network.
Nichola Plower, Director, Energy and Resources, Baringa.
Nichola leads Baringa's PowerFlex team, which assists Energy Trading and Retail organisations, New Entrants and Utilities to adapt to the Energy Transition. Nichola has 16 years' experience, and is regarded as one of Baringa's expert delivery specialists.
Podcast summary
The energy transition has highlighted the need for power system flexibility in order to integrate increasing proportions of intermittent renewable power sources onto the grid. Ensuring that the grid meets its flexibility requirements means facilitating the growth in distributed energy resources (DER) - a term which includes rooftop solar PV units, wind turbines, fuel cells, battery storage, electric vehicles (EV) and EV chargers amongst other technologies. Monetising these assets in an ever-evolving regulatory environment is a key challenge for the asset owners. This is where flexibility platforms such as Upside Energy are crucial, playing a fundamental role in connecting these technologies to different marketplaces, which in turn gives flexible asset operators access to a diversity of revenue streams.
The role of flexibility platforms within the wider context of the energy transition
We are currently embarking on a global-scale energy transition, moving away from reliance on large-scale, fossil-fuel power production to a generation mix containing a much greater proportion of renewable energy sources, such as solar and wind.

A key challenge presented by the increased shares of variable renewable sources of energy is a greater unpredictability around the times and volumes of their output. Whereas historically large fossil-fuel generators have provided a relatively predictable form of power, it is much more difficult to foresee how much the sun will shine or the wind will blow, and therefore the extent to which energy demand can be met.

Flexibility plays a pivotal role in offsetting the intermittency caused by higher renewable penetration. The term flexibility encompasses a wide range of assets, including small-scale renewables, energy storage, and demand-side response sources, such as data centres. These technologies will be crucial in minimising disruption, maximising power system predictability, and in turn accelerating the transition towards a low carbon future.

The business case for flexible assets is quickly evolving, as it has done in recent years. This is a consequence of greater volumes of assets participating in the market for flexibility services, responding to a new range of balancing services being trialled and implemented by the UK's National Grid. In this fast-changing environment, flex asset owners need to be able to respond in real-time to market signals in order to maximise their access to the different revenue streams available.

In this context of flex asset monetisation, Upside Energy is playing a leading role. They offer a 'one-stop shop' platform that connects both asset owners and traders. In one way, Upside provides deep operational and reporting capabilities which facilitate market analysis and decision-making, and in another way, by connecting these asset owners with their large database of traders, Upside links buyers and sellers to enable dynamic participation in the various flexibility markets.

Business models will need to continue to adapt dynamically as trading moves closer to real-time. Upside is committed to building on their existing data analysis capabilities and automation of services in order to enable the participation of these more agile and digital-focused traders in the flexibility marketplace.
To learn more about flexibility and the role of flex asset platforms, listen to Baringa's explainer podcast here, as Matt Hattam, Jamie Gillespie and Sam Angwin from Baringa's Energy and Resources practice explore the key themes from episode 3 of our Energy Innovators Podcast.
Related Articles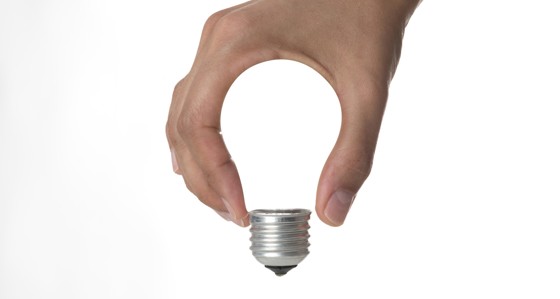 Baringa's Energy Innovators podcast series
Our Podcast covers all aspects of innovation in the energy sector, where decarbonisation, digitalisation and decentralisation become reality.
Read more