The challenges of decarbonising diesel as a fuel for temporary power | Balancing decarbonisation with customer demand 
James Constable, Energy & Resources, Baringa, speaks with Carsten Reincke-Collon, Director of Future Technologies at Aggreko and Ilesh Patel, Baringa's Energy and Resources Global Markets Strategy Lead about decarbonisation of diesel as a fuel for temporary power, balancing the growing customer demand to 'grow green' with the need for reliable temporary power, and the benefits and drawbacks of various alternative fuels.
Listen to our podcast below or on Apple Podcasts, Google Podcasts and Spotify
Episode 2a -
About the speakers:
Hosted by James Constable, Energy & Resources, Baringa.
James is an expert in decarbonisation, low carbon heating, energy efficiency, and renewables.
In conversation with:
Carsten Reincke-Collon, Director of Future Technologies at Aggreko
Aggreko is a leading global temporary power, temperature control, and engineering service solutions provider, and is active in more than 100 countries over the world. They provide a range of services to customers, covering everything from multi-MW temporary power and cooling solutions within utilities and mining, to providing temporary power to large scale events such as the Olympic Games.
Ilesh Patel, Energy and Resources Global Markets Strategy Lead, Baringa.
Ilesh has 25 years of UK and international experience advising utilities companies, regulators, governments, investors and lenders on strategy, regulatory, investment and commercial issues.
Podcast summary
Temporary power in a changing energy landscape, temporary power customers need and want to move away from carbon-intensive fuels, but there is no simple solution to replacing diesel as a reliable fuel for temporary power, nor is there a sufficient replacement for diesel that is equally flexible. While customers are becoming increasingly ambitious with their efforts to go green, they still need to balance their desire to decarbonise with the need for reliability. This has resulted in an increased desire from certain sectors (such as data centres, high profile events, construction) to collaborate more effectively to change the fuel mix and temporary power market.
The challenges of decarbonising temporary power
Temporary power is a particularly difficult sector to decarbonise. There is currently no 'silver bullet' that will provide the key to catalysing the energy transition in the temporary power sector. Currently, diesel is the dominant fuel given its ease of transport, high energy density, reliability and low cost. Biofuels have the potential to be a fuel for the future, however there are challenges amongst new emerging technologies that need to be overcome:
Applications for temporary power often require large amounts of energy, which when coupled with often being in a remote location far from the grid, increases the reliance on diesel as a transportable and reliable fuel.

New emerging technologies, such as hydrogen, present challenges with storage and their capacity to store large amounts of energy in a small space. In comparison, liquid and hydrocarbon fuels are very energy-dense and easy to transport; a challenge that low carbon technologies have yet to overcome.
Liquid fuels have a large degree of flexibility in being able to increase or decrease as load changes, which is often required for large-scale events. Emerging technologies do not have the capacity to do this yet at the granularity required, whilst simultaneously being reliable for customers.

Reliability is still the most important aspect of temporary power for customers, and requires mature technologies that can be trusted.

Customers are becoming increasingly ambitious in running emission-free events or reaching their sustainability targets, but cost is still an important factor given temporary power is often a high % of total operating costs.
To learn more about the temporary power market, listen to Baringa's explainer podcast here, hosted by Matt Hattam, an Analyst in our Energy and Resources practice, in conversation with Shane Heffernan, a Manager in Generation and Trading.
Related Articles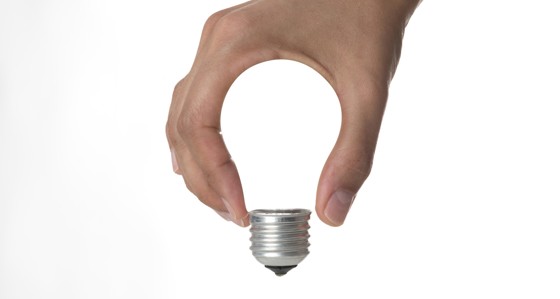 Baringa's Energy Innovators podcast series
Our Podcast covers all aspects of innovation in the energy sector, where decarbonisation, digitalisation and decentralisation become reality.
Read more