Covid as an accelerant and glimpse into the future of energy systems | How to green small and medium sized businesses' energy supply
Hosted by James Constable, Energy & Resources, Baringa, in conversation with James Graham, VP of Sales & Marketing at Smartest Energy, and Henning Bottger, Partner in Baringa's Energy and Resources team discuss the impact of Covid-19 on the energy market, how it accelerated the future state of the energy system, and the role that Corporate PPAs can play in the future of the energy system.
Listen to our podcast below or on Apple Podcasts and Spotify
About the speakers:
Hosted by James Constable, Energy & Resources, Baringa. James is an expert in decarbonisation, low carbon heating, energy efficiency, and renewables.
In conversation with:
James Graham, Vice President Sales & Marketing, SmartestEnergy.
SmartestEnergy is a leading purchaser of power from renewable generators in the UK, and supplies 7,208 GWh into the UK energy retail market. As an asset-light, not vertically integrated supplier, Smartest plays a key role in connecting energy generators with energy buyers. Read more about generation in Smartest's "State of the Market Report 2020".
Henning Bottger, Energy Generation & Trading and CPPA expert, Partner, Baringa
Henning Bottger, from Baringa's energy generation and trading team, brings an end-to-end view of the energy chain: he supports developers with financing and building of generation assets, and – on the other end – supports energy consumers with how to source renewable energy and manage intermittence and risk.
Podcast summary
The market has seen an immediate drop in energy demand since March 2020. This – coupled with increased wind and solar output due to the extreme weather – resulted in unprecedented levels of complexity for generators, network providers and energy retailers. In some ways, it provided a glimpse into how a future energy system could look. Managing the imbalance between customers' needs and generated energy supply is the Achilles heel of the future energy system. It's a fundamental challenge for everyone involved in the energy sector along our path to net zero.
What are the fundamental challenges of the new energy system?
Volatility will become the norm, and Covid has accelerated this trend. On the one side, consumer demand is less predictable than in the past (think of the 20% drop in demand almost overnight mid-March 2020); on the other side more renewable generation leads to more intermittency. Organisations across in the energy value chain will need to be laser-sharp in their focus on data, technology and real-time decision making to be able to respond to this volatility. Increasingly granular demand forecasting will become a data challenge for the whole business.
Managing volatility requires flexibility, i.e. the ability to change the amount of generation entering onto the system (supply side flexibility), and the ability to change the amount of energy that is being taken off (demand side flexibility).
New growth opportunities: greening the energy supply of small and medium-sized businesses
James and Henning shared their observation that large energy users are increasingly reviewing their energy supply, and are pushing towards net zero with Power Purchase Agreements (referred to as PPAs). These are agreements between an energy generator and a wholesaler whereby the wholesaler (offtaker) agrees to buy energy at a fixed price over a fixed period of time, thereby taking on some of the risks the generator faces when developing a new generation asset.
In recent years, many large energy users have engaged directly with generators and signed cPPAs (corporate power purchase agreements). These agreements can be highly complex, including licensing obligations and network agreements to allow the physical flow of energy. Recently, large data centres and Silicon-Valley-based organisations have made headlines with their announcements that they have signed cPPAs, but there is also a latent desire from smaller and medium-sized businesses to address the challenge head on and tap into renewable energy supply. Not only is this the right thing to do, but unlocking the next tier of organisations is key on our path to net zero.
To make this happen, the mismatch between the risk profile of a generator and that of a small or medium-sized enterprise will need to be eliminated. New products will need to be developed that are simple and standardised, with realistic price certainties over shorter time periods. This will allow small and medium-sized energy users to embark upon the journey of decarbonising their energy supply. This typically starts with an internal dialogue if greening the business's energy supply is an important step to take, and if the organisation is willing to play their part and to commit resources . Standardised structures will facilitate the next phase of this greening process. This in turn will provide a price signal to the market that more generation is needed.
And here is another challenge: 24/7 green energy supply
But it's not just about bringing small and medium sized organisations on board with green energy supply. It's also about developing new products that provide green energy supply 24/7, not just from time to time.
Related Articles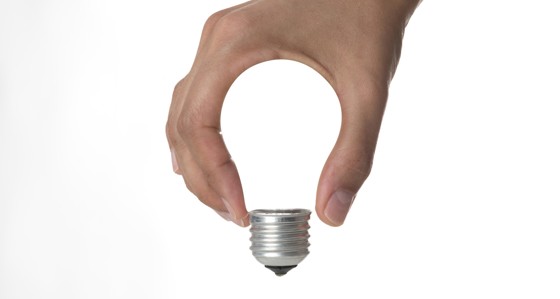 Baringa's Energy Innovators podcast series
Our Podcast covers all aspects of innovation in the energy sector, where decarbonisation, digitalisation and decentralisation become reality.
Read more